Just a little work going on...
When I measured the shim thickness, it was 1/16th..I thought the intake
gasket would be a lot thicker, but it is .060...and 1/16th is .0625. Close
enough for government work, so we took off the blue RTV except the
ends and put er' on...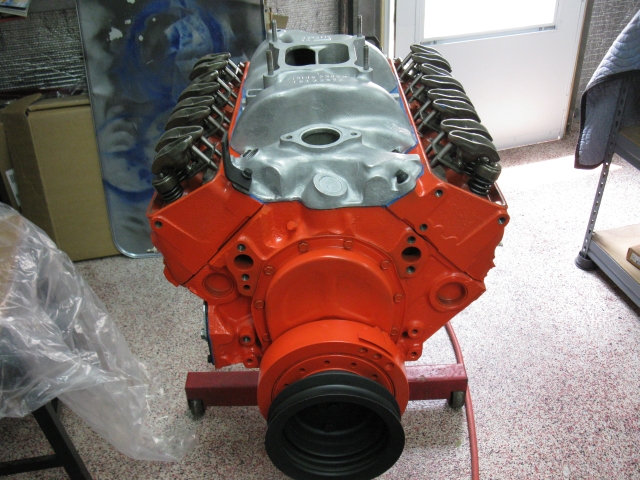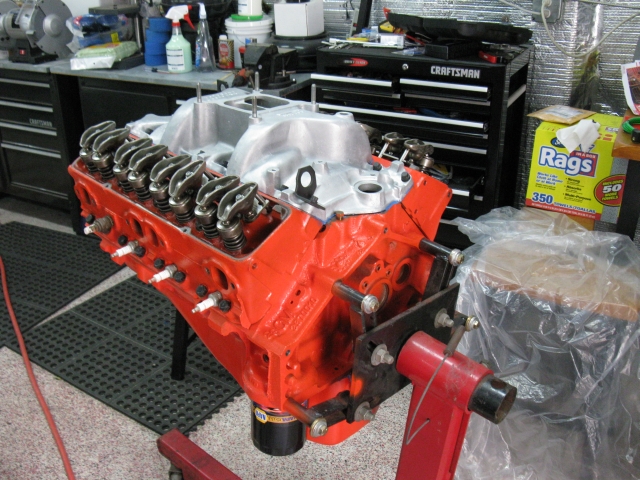 Another try at the covers with Mothers...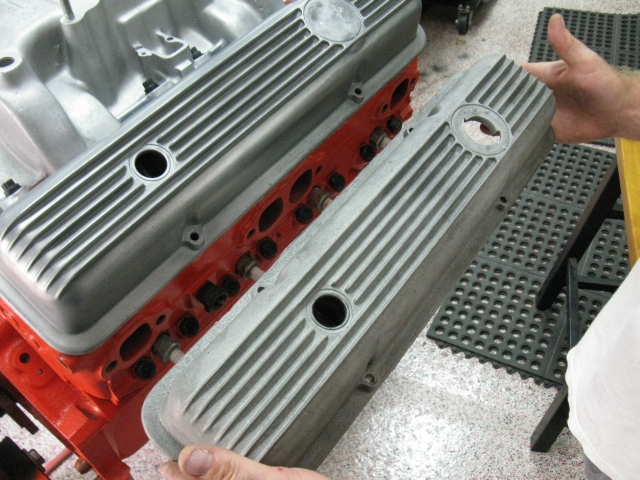 Makes a difference...